Curtains are the important home element that set to your home or adds a decorative accent to your room. They allow a fresh-up look to your room. With the best colors, shapes, and prints they really set the tone and style of the room. They provide you privacy.  So, if you are looking for the best curtains then we provide the latest collection of luxurious curtains. Some curtains keep the sunlight and some are just for decoration. Let's discuss some different types of curtains. Different curtains have different styles and functions.
Types Of Curtains
Blackout Curtains
The thick fabric of blackout curtains will increase your privacy and completely block the sunlight to enter your room. These curtains can also solve your problem of sleeping when outside light comes into your room. Blackout curtains come in a variety of fabrics, from cotton to velvet and linen. Get our trendy blackout curtains to make your room stylish and feel comfortable. 
Cotton Curtains
Cotton curtains is the best type of curtains Abu Dhabi. They are made from pure cotton and semi-transparent material. These curtains are best for your bedroom even for your living room. They refuse the people to look into your room, keeping the room dark and comfortable. They are lightweight curtains, easy to wash and clean. We provide these curtains with different colors and styles.
Linen Curtains
Linen is a beautiful fabric that provides an additional level of privacy and prevents people from looking into your room. Linen curtains are heavier than cotton and absorb lots of moisture. Opposed to cotton, linen can be cleaned more difficult. We have a wide range of colors that suit your interior. We provide the latest and elegant linen curtain designs that meet our customer's demands.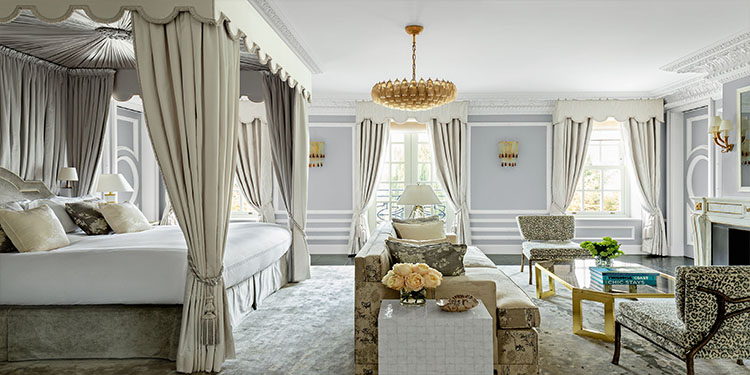 Silk Curtains
Silk is a beautiful and luxurious fabric. A silk curtain is a perfect way to make your room elegant, durable, and decorate the look of your house. These curtains will keep you cool and warm during cold weather. Our curtains are made from the highest quality fabrics that enhance the beauty of your room and office. Silk is difficult to clean, so you can hire a professional team to clean them. Look at our best silk curtains that inspire you very much.
Sheer Curtains
Sheer curtains are an excellent choice if you want to allow natural light into your room. These curtains are the best choice for your window treatment. You can also enjoy the cool atmosphere. Such curtains are lightest in weight and make your room lovely. We have modern designs of sheer curtains to suit each space and allow a clear view of the outside without viewing the outsiders.
Conclusion
These are some beautiful types of curtains that we discuss above. Curtains are best for your living room, bedroom, kids' room, or even for your office. They block all the sunlight and provide you an additional level of privacy.  They make your home look amazing. You can also enjoy the cool atmosphere. So, select the best curtain type and decorate your home with modern styles. Check out our most luxurious curtains with different styles and designs available. We offer fast installation services.