A sofa is a piece of furniture that you need to last for a longer time. Fabric will play the best role to renew your sofa with high-quality material. It gives a unique look to your sofa and allows you to match it with your home interior design therefore choose the right fabric for sofa upholstery Dubai. If you want your sofa to keep looking good and performing well for you. You need to understand the properties of different fabrics available and which one is suitable for your need. Here is how to choose the best fabric for your sofas.
Choose The Right Fabric Sofa Upholstery
Washable Slip Covers For Upholstery
You really can relax on a sofa that is covered with high-quality fabric and that can be removed and thrown into the washing machine. Every people will relax to knowing that fabric can be washed easily and you do not need to refuse children about eating on the sofa. We offer you a sofa with a slipcover option. This type of sofas are not as beautifully upholstered but they always look good and can be clean easily without any expensive dry cleaning costs. Slipcovers are washable and they are suitable for sofa in Dubai. You can always follow the care labels carefully.
Best Fabric Type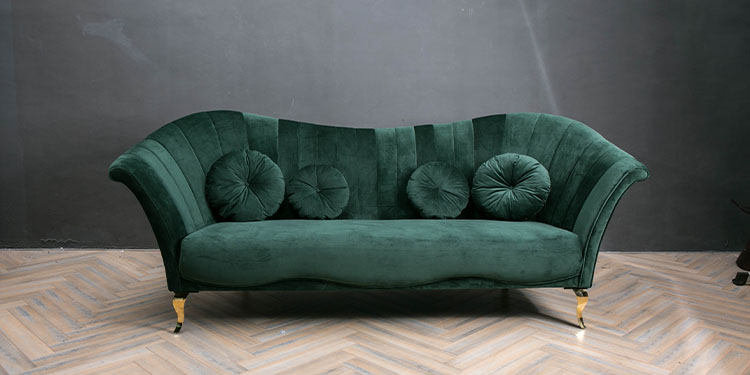 Sofa Upholstery Abu Dhabi is available in different fabrics like linen, cotton, silk, nylon, and more. It depends on you what you choose among them. I like linen. I love its look and this is always my first choice. Natural linen is washable and hypoallergenic which makes it a good fit for you. It is much stronger than cotton. You can also achieve upholstery linen with a different look. For example, washable linen will give a relaxed feel than standard linen that will give a more formal look.
Choose Colors
The color of the fabric is the first choice when you are buying your sofa. Dark colors are in fashion and they are easy to maintain. Lighter colors also give your furniture a classy look. So, if you want to pick a lighter shade then take care of its maintenance.
Choose Glossy or Matte
Both glossy and matte fabrics for sofa upholstery are easily available in the market. Glittery material will highlight your sofa and give beautiful look but it does not last for a longer time because the shine can fade in some years. In the case of matte, it offers a timeless look so, it is long-lasting.
Durable Fabric
The leather fabric for the sofa is more durable, more comfortable, and has a better appearance than other fabrics. The durability of the fabric is important if your sofa is to be used every day. So we suggest going with leather sofa upholstery.
Conclusion
This is some information on various fabrics to help you choose the right fabric for your sofa. If you looking for the best fabric sofa upholstery then you are in right place. We have a large selection and a wide range of colors and designs that will surely impress you. To give you cheap fabric sofas services, we supply high-quality fabric in all categories. Our high-quality material will stay long-lasting for upcoming years. Contact us for fabric sofa upholstery work, for giving a modern look to your sofa.